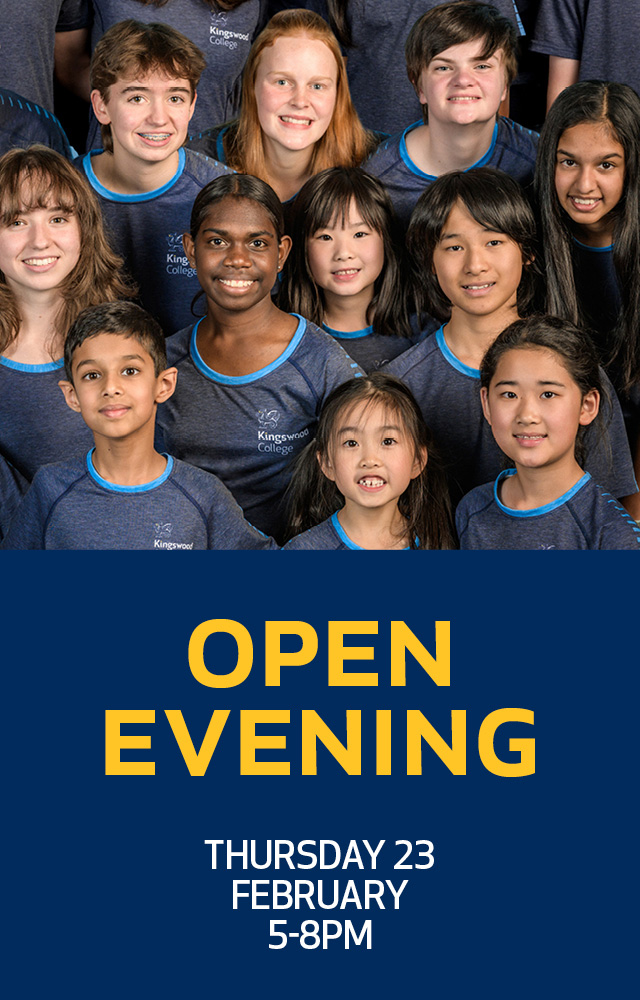 At Kingswood College we believe students should learn as they live – as young people together, side by side.
Learning together prepares students for a world that has changed beyond imagination. Ready to succeed in a world of work that requires the confidence and skills to communicate, collaborate and problem solve. Plus the self-assurance to bring their own unique perspectives to the table, regardless of gender or cultural experience.
Learning together is an approach championed by our teachers, who see themselves as mentors helping each student grow and achieve their personal best in a safe environment. Learning together celebrates difference and nurtures students so they become well-rounded individuals who contribute as equals wherever they find themselves.
Join us at the Kingswood College Open Evening to discover what it's like to be part of an inclusive community where all students belong, thrive and achieve – together.
Meet our Principal Chrissy Gamble and talk to staff and students to find out everything you need to know about belonging to the Kingswood College community.
Come along and enjoy dinner from our food stalls, listen to music from students, participate in a range of fun activities and take a tour of the campus.
Kingswood College Open Evening.
Thursday 23 February 5.00pm – 8.00pm
No need to register but if you have any questions – please reach out using the form below.