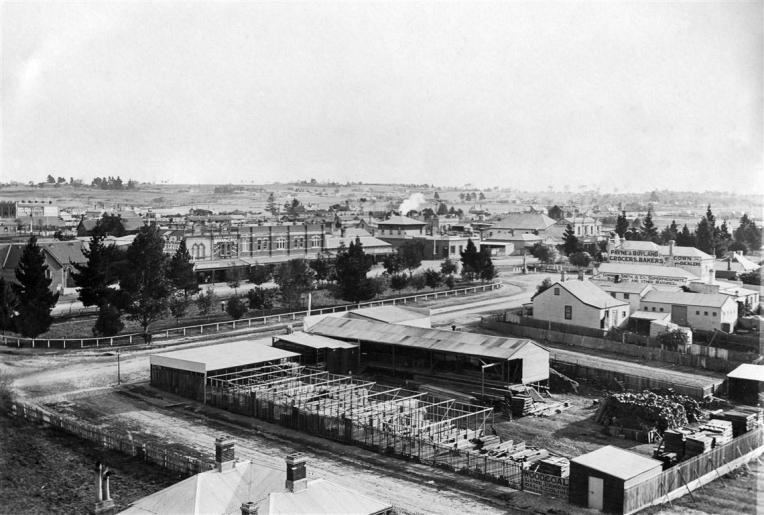 Whitehorse Road, Box Hill, 1905
In the late 1800s,  Box Hill was considered a rural outpost of Melbourne. But Melbourne was on the brink of a boom and Box Hill was about to benefit.
The first train arrived at the new Box Hill Station – a platform and a wooden shed – in 1882, mail delivery began in 1887, the first telegram arrived in 1888, and a telephone service and street lights were installed in 1899.
The railway line from Melbourne to Lilydale encouraged a land boom in Melbourne's east. Land around Box Hill was no longer being bought only by agriculturalists but  land developers who envisaged suburbs snaking along the train line.
In 1889, the first electric tram line in the southern hemisphere connected Station St and Tram Road between Whitehorse Rd and Doncaster and commercial activity began to thrive around Box Hill.
Arthur Stephenson's plan for a school in Box Hill was welcomed by the community as an endorsement of its growth and development. Stephenson, who was living in Box Hill and teaching in Hawthorn, saw the town's rural charm and future potential for a school. Box Hill was also free of health problems that were literally plaguing Melbourne at the end of the 19th century. Because of inadequate water supplies and a lack of sewerage systems, typhoid and diphtheria were at epidemic proportions in Melbourne, and by the turn of the century, the city's death rate from typhoid was fives times that of London.
Although the catchment area for the school was largely an often-struggling agricultural base with small scattered country villages such as Blackburn, Mitcham and Ringwood, Stephenson was both forward-thinking and optimistic. He knew the railway line from Lilydale would bring students from the Yarra Valley region, that there were small nearby pockets of prosperity, there were no immediate competitor schools and Box Hill boasted a healthier environment than epidemic-stricken Melbourne.
Astutely, Stephenson hedged his bets on Box Hill as the ideal location for a new boys' school.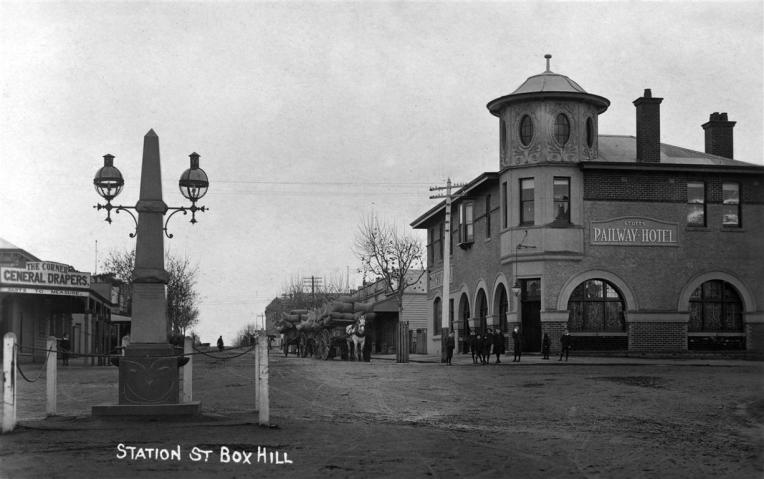 (photos courtesy of Box Hill Historical Society)