Kingswood College traces its history back to New College, which opened its doors on 4 February 1890 with Arthur Stephenson as founding headmaster.
Stephenson, who emigrated to Australia from England in 1886, had been teaching at Methodist Ladies College and considered Box Hill an ideal location for a new boarding school for boys. In 1889, he purchased and renovated a spacious house in Rose St that had been used as a convalescent home by a Melbourne doctor.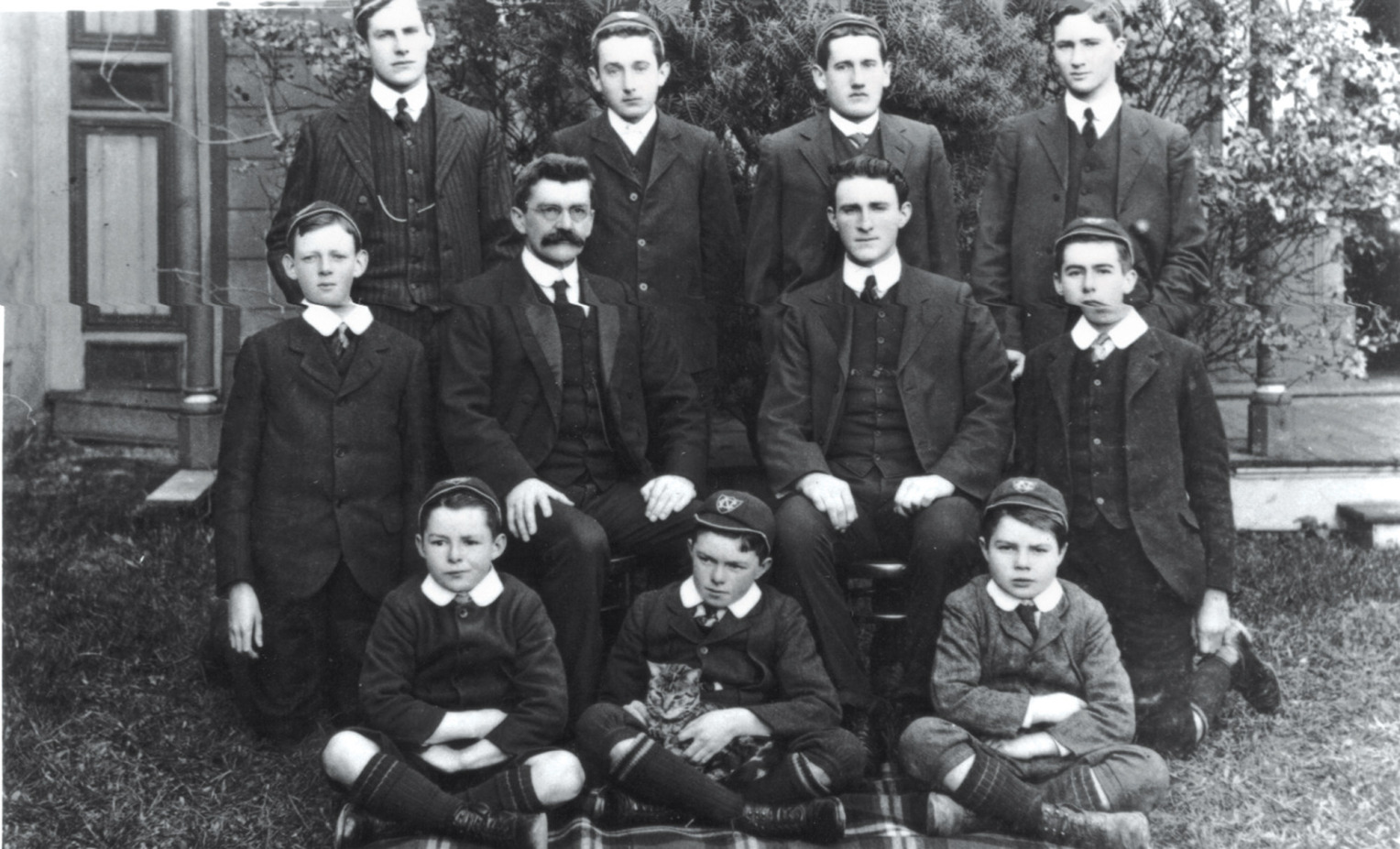 On New College's opening day, Arthur Stephenson – with his flowing academic gown, cap, and a roll-book under his arm – faced a room full of polished, empty desks. However by the end of the day, one boarding student had enrolled and over the following week, more arrived from regional Victoria along with day students from the Box Hill area.
New College was one of almost 80 privately-owned non-church schools in Melbourne and it's thought to have been named either after the college at Oxford or Stephenson's first UK teaching appointment.
Stephenson advertised his school widely and the 1890 Prospectus described the Rose St accommodation as clean, comfortable and carefully-supervised. "As far as possible," wrote Stephenson, "boarders will be treated as members of the family."
The school offered a comprehensive – and impressive – range of subjects: reading, writing, spelling, composition, history, geography, scripture, arithmetic, science, music, physical education, Latin and French.With Melbourne on the brink of boom, Stephenson also had the foresight to include progressive vocationally-based subjects such as book-keeping, land-surveying and political economy.
It was perhaps symbolic that Stephenson opened New College to an empty classroom. Over the following decades, the school faced numerous struggles to avoid closure. But in those early days of 1890, there was nothing but optimism for Melbourne's newest kid on the education block.