Donald Murray Coghill began studying medicine at the University of Melbourne but after the death of his father, transferred to arts so he could more quickly enter the work force.
He first taught at South Melbourne College then University High before a four-year sint as headmaster of Glenthorpe College in Ascot Vale.
Coghill came to New College with high recommendations and glowing referrals. With a deep interest in the theory and practice of education, he was also a keen student of naval and military history and a stickler for study and drill.
Retaining the curriculum that Stephenson established in 1890, Coghill recruited well-qualified, experienced teaching staff and enrolments crept from a low of 15 in 1899 to a much healthier 70 by 1905. Although the early years of his reign were considered healthy, it appears the school – which had also changed its name during this time from New College to Box Hill Grammar School – was in decline by 1905. in 1906, enrolments had dropped to 30 and Coghill resigned toward the end of that year.
It's thought that Coghill may have succumbed to the pressures faced by many small privately-owned schools of that era, including public criticism of schooling standards and fierce competition.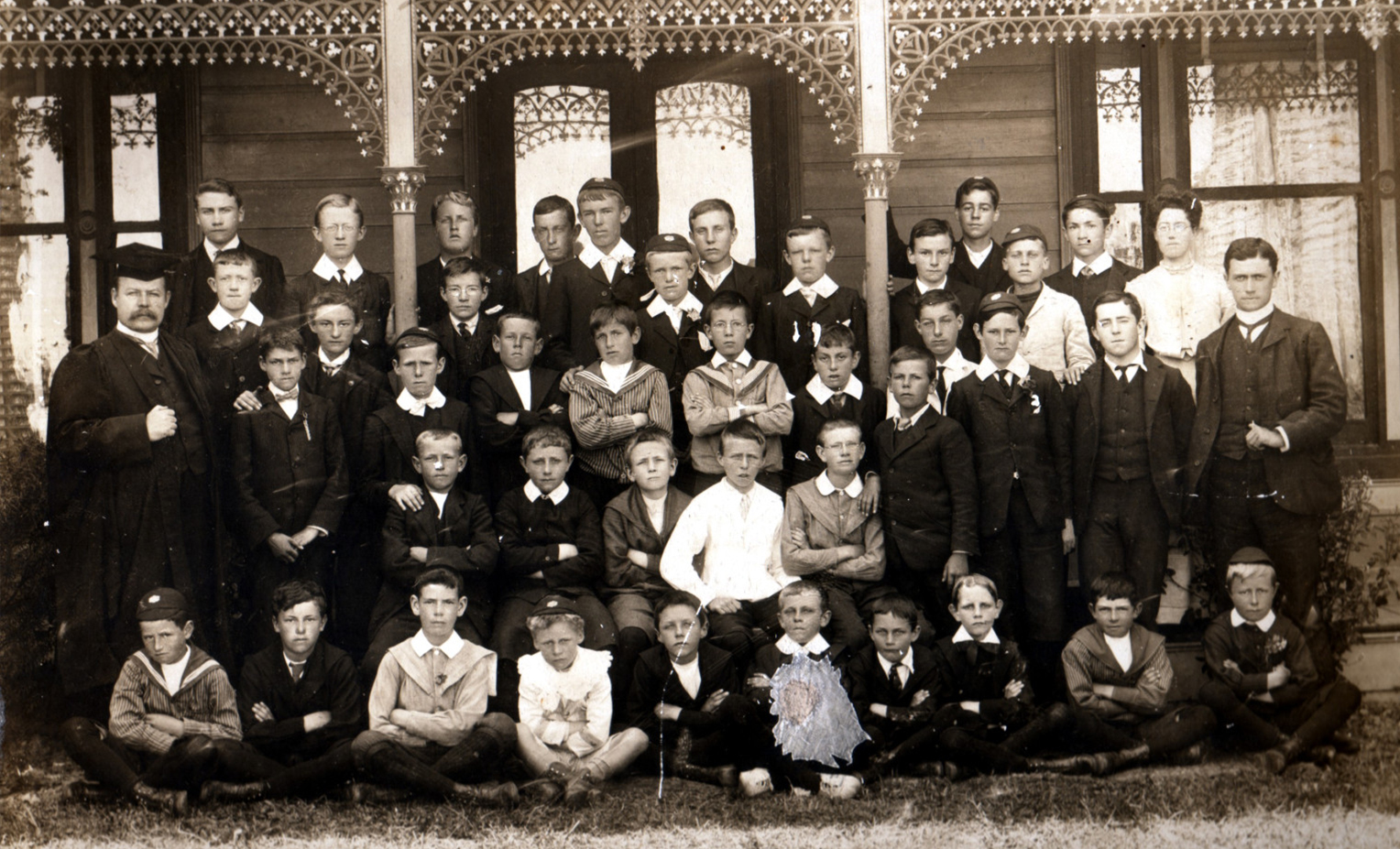 As the economy recovered from the 1890s depression, more parents were investing in Wesley, Melbourne Grammar and Scotch College – large private schools which offered a broader curriculum and specialist teaching for the burgeoning professions of commerce, dentistry, pharmacy and architecture.
Added to this, the state government was clamping down on the regulation, registration and inspection of all schools and teachers. Conspiracy theories were aplenty that the Education Department and larger non-government schools were colluding to wipe out the smaller independent schools – a theory that gained more clout in 1905 when the Department opened the Melbourne Continuation School which offered low-income families 'all the benefits … of private school'.
Coghill may have seen this as a battle he was not prepared to fight.